Find A Little Piece of Nashua in Netflix's New Adam Sandler Film
A Piece of the Gate City is Ready for its Closeup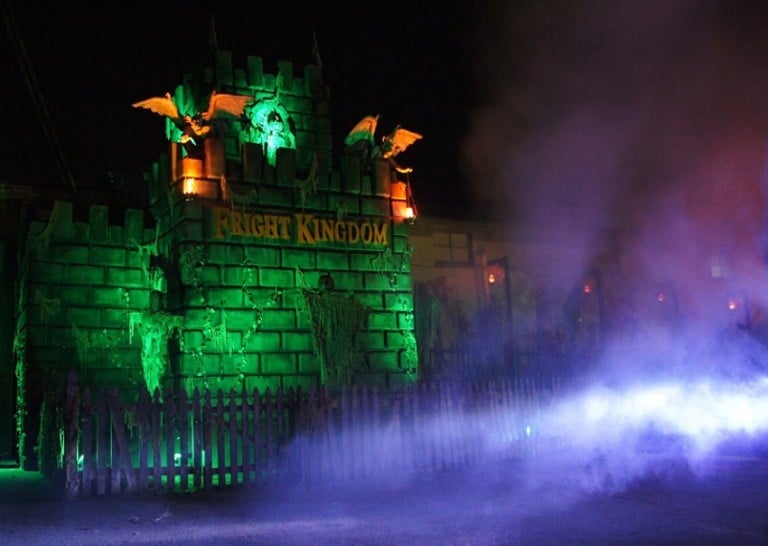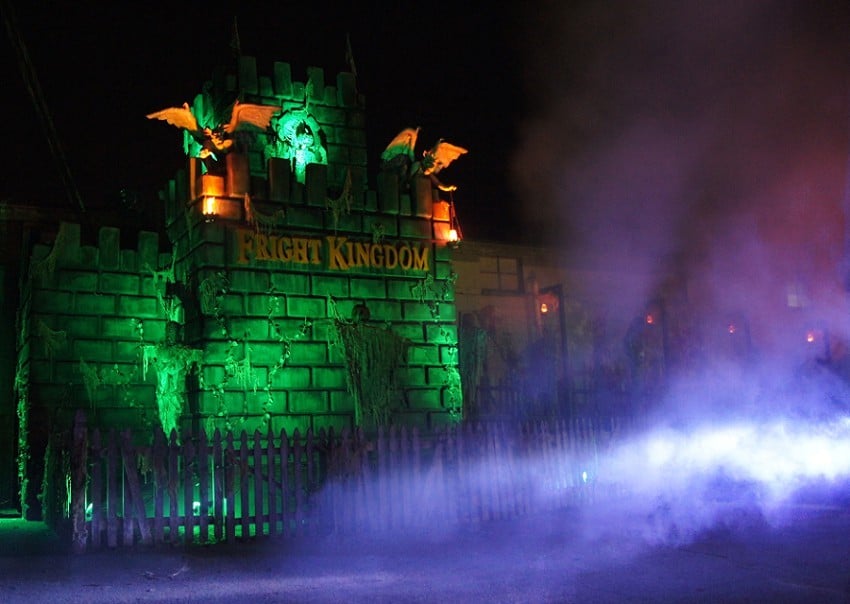 When my wife and I sat down to watch the new Netflix Adam Sandler movie "Hubie Halloween" the other night, we did so for two reasons:
We're suckers for any Halloween movie and…
We're suckers for anything involving Salem, Massachusetts (proof of both points, I guess).
"Hubie Halloween" is a Halloween movie that is not just set in Salem, but also filmed there, as well as surrounding towns. So we knew we'd see some of Salem and some of Marblehead, maybe some of Gloucester, but we were really surprised to see a bit of New Hampshire there. Our home base of Nashua, in fact. But in a strange sort of way.
In the movie, Manchester-bred Adam Sandler plays a guy who loves Halloween and lives in Salem. Like almost every Adam Sandler character, he has a funny voice and arrested development to a convicted development degree. At one point, he goes into a haunted house, played by the Hotel Marblehead wrapped in a spooky façade that couldn't be more Hyde to the colonial quaintness of Hotel Marblehead's Jekyll.
However, the first interior shot of the haunted house looked familiar to me. The claustrophobic hallway, the grimy wallpaper. It wasn't the Hotel Marblehead.
"That's Fright Kingdom, I think," I said to my wife.
"I think you're right," she answered. We should know. We go there every year. Even once got a personal, behind-the-scenes tour of it.
Fright Kingdom is a crown jewel of the haunted hoard of scare attractions in New England. Located at 12 Simon Street in Nashua, it's a series of five themed haunts inside a 150,000-square-foot warehouse, plus an indoor midway that features bands and celebrities and food and horror movie prop displays. It's the most Halloween building in the state. Even in the off-season, I like to drive by the entrance to see the massive castle-like entrance that stays up year-round. Fright Kingdom does other events there, too, such as Hardly Haunted, where they throw SpongeBob and Spider-Man masks on the more grisly monsters and let kids trick-or-treat through the haunt. Or the Fright Before Christmas in December, were they hang up slay bells and cover the fiendscape under a breast of new-fallen snow. There's even a Valentine's Day event in February.
Turns out, though, the movie didn't film in Nashua. Instead, the filmmakers disassembled parts of Fright Kingdom (mostly its Blood Manor haunt, but also other parts—you can see hints of its Psycho Circus haunt in the end credit sequence) and carted it all to Massachusetts, where they re-assembled it to film Adam Sandler and Ray Liotta and others cavorting down its hallways.
Basically, we got some New Hampshire haunted house guts in that Massachusetts movie (figuratively and literally).
Fright Kingdom is open this month, operating under carefully implemented and stringent safety protocols, so stop by for a socially distanced scare. They even have props from "Hubie Halloween" on display, including a huge haunted house-shaped float. Tell them I sent you or, probably more impressive, tell them Adam Sandler did. Maybe you'll see me there, though. Look for me in the hall of live tarantulas or by the 3D clowns.
J.W. Ocker lives in Nashua and writes spooky novels and travelogues. His newest book, "Cursed Objects," is out now. Visit him at oddthingsiveseen.com or send him New Hampshire oddities that he should visit at ockerjw@gmail.com.