Halloween Events and Haunted Houses in New Hampshire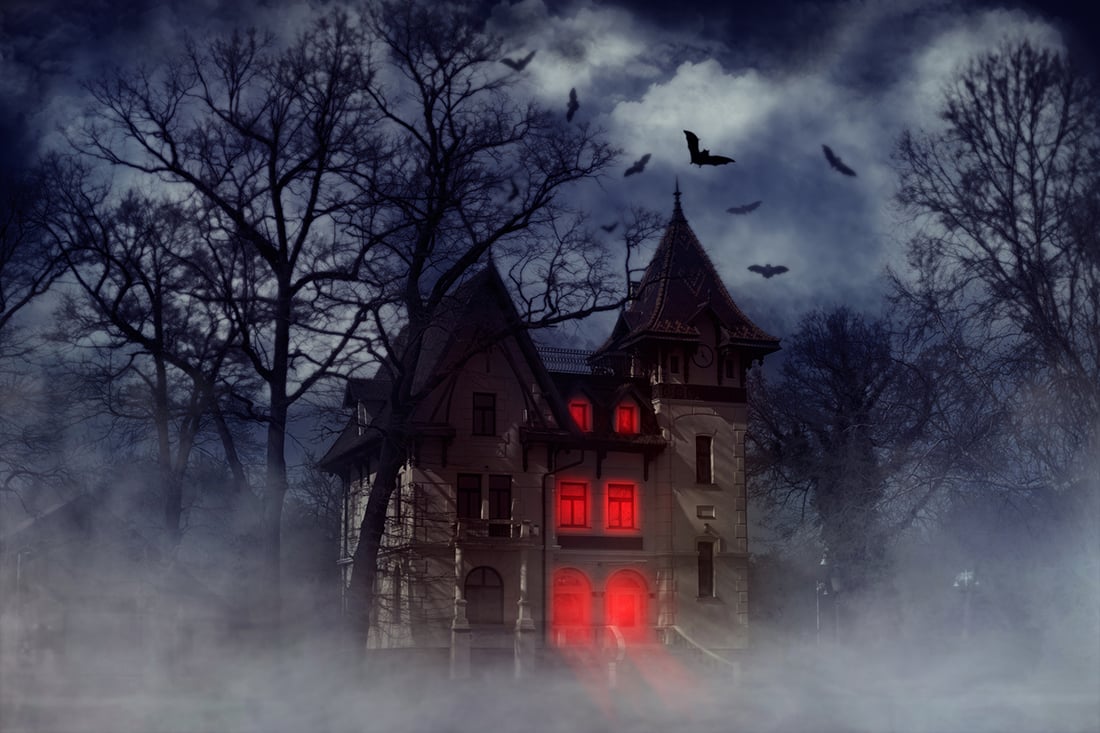 Whether you're looking to dance the night away in costume, want to find thrills and chills at a haunted house or need something a little less scary for children, we've got the Halloween event for you! This list includes everything from costume parties and spooky cemetery tours to movie screenings and haunted houses. Make sure to check back often as more events will be added as information becomes available.
Before you head out, make sure you check the event's website for proper COVID-19 protocols and guidelines.
Haunted Houses/Parks
SpookyWorld presents Nightmare New England
When: Various dates starting September 25 – November 13, 2020
Where: Mel's Funway Park at 454 Route 3A in Litchfield, NH
What: Once again SpookyWorld and Nightmare New England dare you to walk through all of their five horrifying haunts, including a haunted hayride.
Tickets: Prices vary.
More Info: Visit SpookyWorld.com for more information on events, times and tickets.
---
Fright Kingdom
When: Friday-Sunday in October 2020
Where: 12 Simon St., Nashua
What: Fright Kingdom is New England's largest indoor horror attraction featuring five huge haunted attractions of pure terrifying entertainment.
Tickets: General admission is $27.
More info: Visit frightkingdom.com/newengland for more information.
---
Haunted Overload
When: October 9-11, 16-18, 22-25, 2020. October 15 and 29 are "Fright Night Lite" events, October 30 is glow stick night and October 31 is the black out night.
Where: DeMeritt Hill Farm at 66 Lee Road in Lee, NH
What: This is a multiyear, award-winning attraction. Parental discretion is advised. Thursday, October 15 and October 29 are "Fright Night Lite" events for the younger crowd.
Tickets: This is a pre-ticket event. Reserve your time slot and buy tickets online.
More info: Visit hauntedoverload.com for more information.
---
Harvest of Haunts
When: October 17, 24 and 31, 2020
Where: Charmingfare Farm at 774 High Street in Candia, NH
What: The farm is going back to a simpler time, to where it all began. Visitors are welcomed to come board a horse-drawn wagon and travel through the darken forest along old logging trails. The horses will make one stop at a clearing deep in the woods. Once there, folks will be greeted by our storyteller who has a spine-chilling Halloween ghost story to share. There will be complimentary hot cocoa available for all.
Tickets: $25-$31. Recommended for families of all ages. This event will not be scary.
More info: Visit visitthefarm.com or call (603) 483-5623 x 100 for tickets and more information.
---
The Salisbury Woods Haunted Barn and Trail
When: October 10, 17, 24, 30 and 31, 2020
Where: 19 Franklin Rd., Salisbury
What: Come to the Haunted Barn and Trail and get scared for two great causes. Not recommended for small children. This spook-tacular event is a fundraiser for the MVMS & Salisbury Elementary parent teacher groups.
More info: Facebook
---
Other harvest, pumpkin and Halloween events
Return of the Pumpkin People
When: October 1-31, 2020
Where: Throughout the Jackson area
What: Return of the Pumpkin People is a self-guided tour where you use an official Return of Pumpkin People Map to find the properties who are official host properties.
Tickets: This is a free event
More info: Visit www.JacksonNH.com for more information
---
31st Annual Milford Pumpkin Festival (Virtual)
When: October 10-11, 2020
Where: Downtown Milford
What: This annual event is virtual this year due to COVID-19. Local music, entertainment and the variety show will be presented on virtual stages, and there will also be online raffles and fundraising for the 2021 festival. Check their website as there will be new details unfolding as we get closer to the big event.
Tickets: Free
More info: milfordpumpkinfestival.org
---
Ghost Tours With New England Curiosities
When: Dates vary
Where: Portsmouth and surrounding area
What: Author and historian Roxie Zwicker will lead you on a journey that explores local folklore, ghost stories and mysterious history. Tours include the Wicked Haunted Waterfront, Spirits of the Past via a trolley, Legends, Ghosts and Graves, Haunted York Village and more. New England Curiosities also offers classes and workshops — if you've ever wanted to learn about tarot cards or "kitchen witchery," this is your chance!
More info: Visit newenglandcuriosities.com for more information or to book a tour/class.
---
Non-Scary Halloween Events and Parties for Children
Children's Trick-or-Treat Adventure
When: October 17-18, 24, 25 and 31, 2020
Where: Charmingfare Farm, 774 High St., Candia
What: Charmingfare Farm's Children's Trick-or-Treat is perfect for children who don't wish to be frightened but still want to wear their favorite costume and have a fun Halloween adventure.
Tickets: $22
More info: Call (603) 483-5623 or visit visitthefarm.com for tickets and more information.