Old Woods and Old Wars
World history in a forest in northern New Hampshire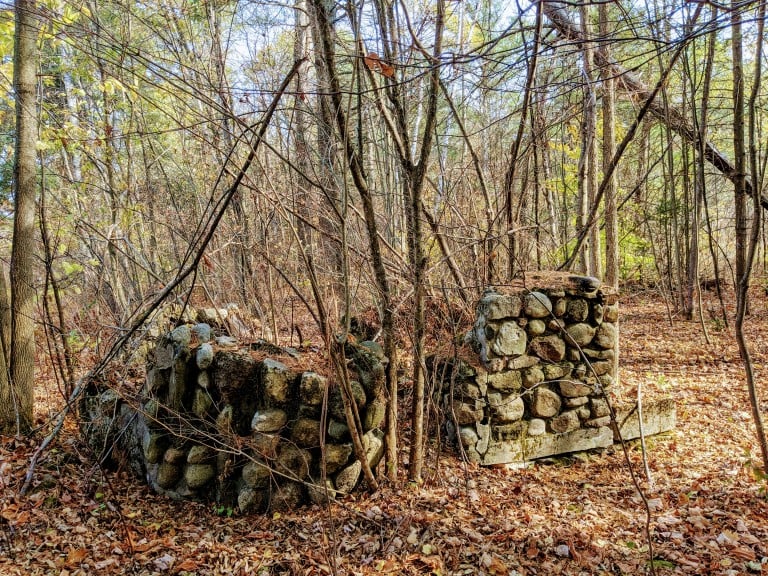 Historical highway markers are a dice throw. Sometimes you pull over to these metal informational hitchhikers to find the most boring facts punched into their faces. And sometimes the stories they tell will expand your sense of time and history.
Like the marker just outside of Stark on Route 110.
This historical highway marker, like the rest of them, is crammed with text that's unreadable at roadway speeds. But if you pull to the side of the road, you'll learn that on this spot stood a World War II POW camp. That's right — world history in a forest in northern New Hampshire.
In 1944, Stark Camp was opened on a repurposed Civilian Conservation Corps site (the CCC is a defunct public work relief program that came out of the New Deal). They stuck a fence around it, erected four guard towers, and stuffed it with 250 German and Austrian POWs captured in North Africa and Normandy.
The purpose of this camp was to provide a workforce for Brown Paper Co., which was dealing with a worker shortage, making it hard to meet the pulpwood needs of the war. So these POWs spent their incarceration sawing lumber. There's a great tale of an escape from the camp that you can read about here. However, despite that escape, the highway marker makes it sound more like a summer camp than a POW camp. It only lasted two years, but the memories, like summer camp, were apparently indelible. In 1986, people from Stark, some former camp guards, and five former prisons reunited on the spot.
And that's interesting.
But it gets even more interesting.
Steps inside that forest, some of it visible from the historical highway marker itself, are ruins from the camp. I found two overgrown and crumbling stones bases that were each about 5 or 6 feet tall, as well as a concrete rectangle of uncertain purpose buried in the grass.
The whole area is thick and tangled and unmapped, though, so who knows what other ruins of that old war lie cold in that woods.
But I can definitely say that on that site sprouts a perfect application of the historical highway marker program.
J.W. Ocker lives in Nashua and writes spooky novels and travelogues. His newest book, "Cursed Objects," is out now. Visit him at oddthingsiveseen.com or send him New Hampshire oddities that he should visit at ockerjw@gmail.com.