Sally Breslin
Writer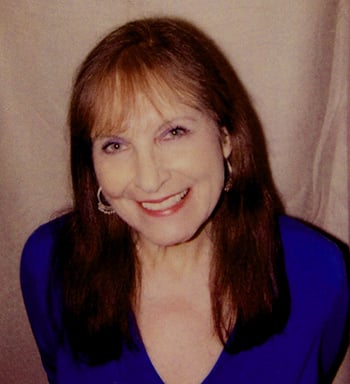 Sally Breslin was born and raised in New Hampshire, where she still resides, so she is a true New Englander through and through. She knew at a young age her passion was writing. During summer vacations from school, she would sit on the front steps of her tenement building and write books. Each day, groups of neighborhood children would gather and she would read the next chapter to them. She also started keeping a journal when she was 12, and has continued to do so every day since. She says her journals are like having her own time machine because, for example, she can look up what she ate for breakfast or watched on TV back in November of 1963.
Her work first was published in the 1960s when she wrote for her high school's newspaper and also became a stringer for a New York-based magazine called Datebook, which provided her with the opportunity to interview many of the famous entertainers of that era. For over 20 years, she worked as a newspaper correspondent and photographer for a number of newspapers. From 1984 –2013 she also interpreted dreams in her weekly newspaper column, "Dreams … with Sally Breslin," which led to a regular spot on WJYY radio as "The Dream Lady." Since 1994, she has been writing a weekly humor column, "My Life," which currently is published in several New England newspapers. In 1996, Sally was named the New Hampshire Press Association's columnist of the year. She also has taught humor-writing classes for Concord Community Education. Her short stories have been published in dozens of magazines and also in the books: "A Second Chicken Soup for the Woman's Soul," "Chicken Soup for the Soul at Christmas," "The Dog Really Did That?" and "Belly Laughs and Babies," for which she won a national humor-writing contest.
Her first novel, "There's a Tick in my Underwear!," which is based on her 1962 journal, is a coming-of-age story about camping and young love, and has earned impressive ratings on the majority of booksellers' websites.
Check out her weekly blog at sallythedreamlady.com.
Comments
comments