Wentworth-Douglass Breast Health Center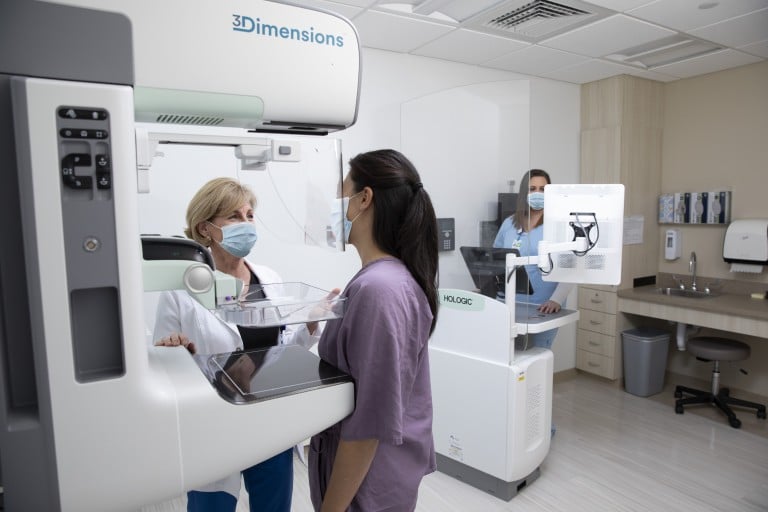 The Wentworth-Douglass Breast Health Center opened in Portsmouth last January to provide women on the Seacoast greater access to comprehensive breast care. The Breast Health Center offers advanced tomosynthesis, also known as 3D mammography, proven to improve early detection of breast cancer and reduce unnecessary callbacks. Along with state-of-the-art technology, our Breast Health Center is led by fellowship-trained breast radiologists, so patients can be confident knowing they are getting the most accurate results. Conveniently located at the Wentworth-Douglass Portsmouth Outpatient Center, our Breast Health Center was designed with patient comfort and privacy in mind. In addition to mammography, the Breast Health Center also offers breast ultrasound, breast MRI, image-guided needle biopsy, bone density screening and more. If further care or testing is required, our certified breast health nurse navigator is available to coordinate and schedule appointments, answer questions and offer guidance and support throughout the course of care.

Wentworth-Douglass Hospital Breast Health Center
67 Corporate Drive (Building A) Portsmouth, NH 03801
(603) 610-8080 | wdhospital.org/breasthealth
Hours Monday–Friday, 7:30 a.m.–4:30 p.m.