Making Your Breast Health a Priority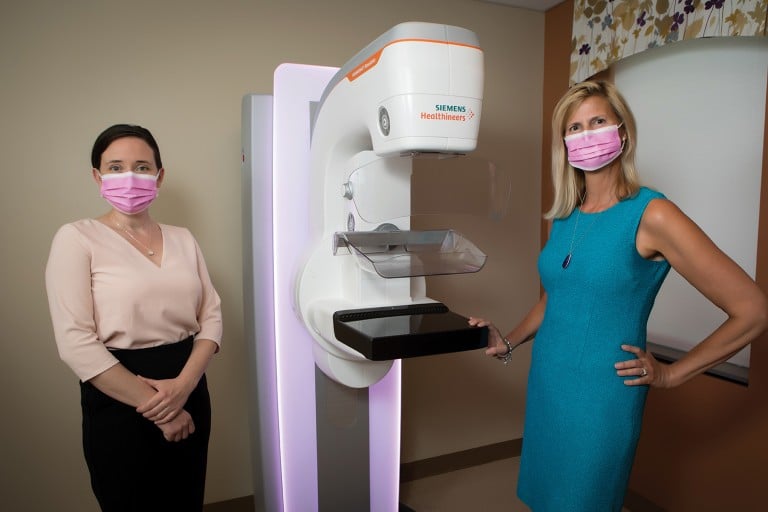 Our lives have been profoundly impacted by the COVID-19 pandemic. New challenges may make our old routines seem less of a priority. However, Catholic Medical Center's Breast Care Center wants women to know that their breast health is still very much a priority. Cancer doesn't quarantine, which is why national health and cancer organizations recommend resuming screening as soon as it is safe to do so. Here at the Breast Care Center, we continue to adapt our practices in order to offer you the highest quality in breast health and screening, safely. We incorporate guidelines presented by national organizations as appropriate for the conditions that exist in New Hampshire. This includes, but is not limited to: pre-screening prior to appointments, temperature checks, frequent disinfecting of equipment, and, of course, mask wearing.
It is important to note that breast cancer screening is done for women who have no symptoms or breast concerns. If you do have a breast concern, such as a new breast lump that doesn't go away, you need to seek care immediately. We are prepared to give you the care you need, safely, in our center. Together, we want to keep you cancer free and safe.