The Quest for Local Maple Syrup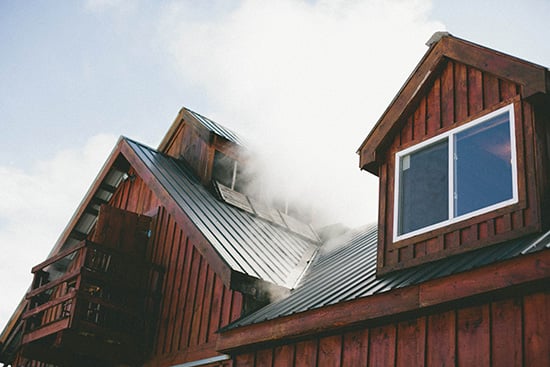 Vermont may have the maple reputation, but here at New Hampshire Magazine, we've long maintained that Granite State maple syrup is where it's really at. Get a closer look at the process — and taste plenty of maple — during New Hampshire Maple Month held on March 1 through March 31. Sugarhouses around the state will open their doors to the public , offering a behind-the-scenes look at how sap becomes the tasty golden stuff we love so much. Each house will have their own COVID protocols for visiting and/or buying, so make sure you check online before you order online, make an appointment to visit, etc.
At the family-owned Heritage Farm Pancake House in Sanbornton, start off your day of learning with one of the best breakfasts around. Order up a stack, pour on the syrup that's made right on site and dig in. As an added bonus, they use farm-fresh eggs, homegrown potatoes for the home fries and Fox County Smoke House bacon.
Our favorite sugar shacks to visit during the month of March
Ben's Sugar Shack
83 Webster Highway
Temple, NH
(603) 924-3111
---
Crow Valley Farm
1038 Hopkinton Rd.
Hopkinton, NH
(603) 224-7520
---
Folsom's Sugar House
130 Candia Rd.
Chester, NH
(603) 887-3672
---
Meadow View Sugarhouse
141 Wakefield Rd.
Union, NH
(603) 842-0416
---
Nature's Sweet Secret Sugar House
41 Tirrell Hill Rd.
Goffstown, NH
(603) 361-3156
---
Parker's Maple Barn
1316 Brookline Rd.
Mason, NH
(800) 832-2308
---
Trail Side Sugar House
246 Currier Rd.
Andover, NH
(603) 748-1307
---
Turkey Street Maples
673 Turkey St.
Tamworth, NH
(603) 323-9320

---
A sampling of our favorite maple-infused products