Jay Atkinson
Writer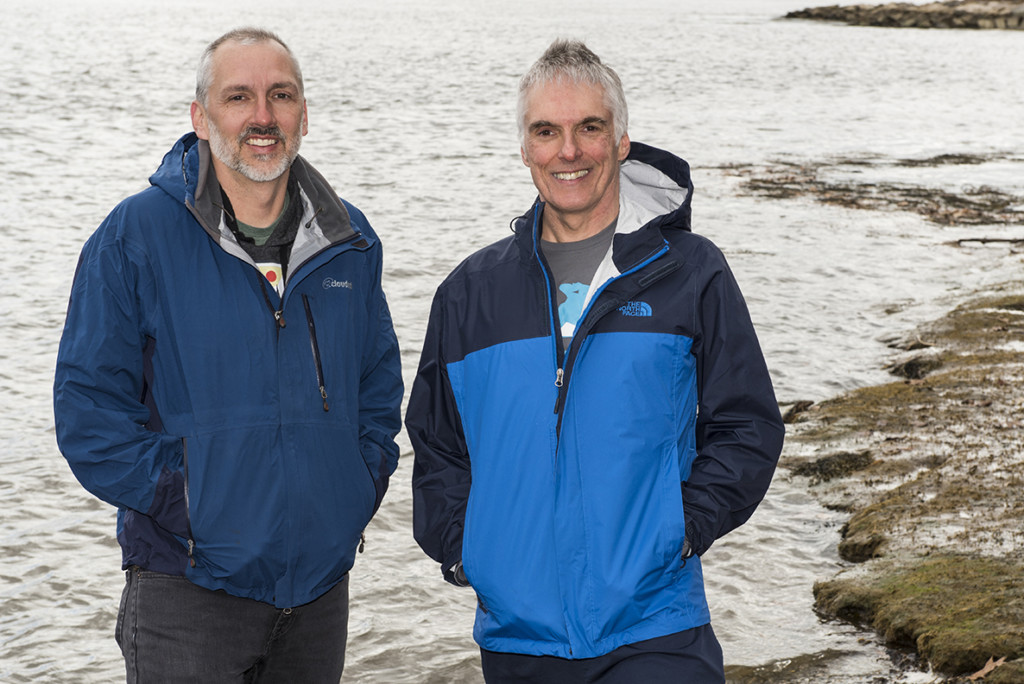 Writer Jay Atkinson (pictured at right along with photographer Joe Klementovich) is one half of our adventurous team The Explorers. Atkinson, who teaches writing at Boston University, is a novelist, essayist, investigative journalist and itinerant amateur athlete.
Who are The Explorers?
New Hampshire is famous for its wild outdoors. Tourism folks will say we've got it all, and who are we to argue? But what's essential to any true adventure is something more than mere mountains, trails and ponds (wet or frozen). Adventure is best shared with like-minded folks who can remember details of your triumphs and your failures — and remind you about them later.
That's where "The Explorers" come in. This tight-knit but ever-morphing gang of adventurers is led by our writer-photographer team of Jay Atkinson and Joe Klementovich (on the left), and each person they enlist for their creative treks adds something to the success of the outing and the fun of the retelling. Keep that in mind when inviting friends on your next wilderness hike. We've got plans for The Explorers going forward with a year's worth of their explorations to share and some add-ons (like video clips and advice on gear and getting in shape). Installments of their adventures can be found here, so like any great exploration, one step into the wilderness can easily lead to another — and another. And never forget, fortes fortuna iuvat!