New Hampshire's Top Doctors
For the 2021 Top Doctors poll, New Hampshire Magazine selected national research firm Castle Connolly to conduct the survey process. Included are 421 doctors in 58 specialties, as nominated by their peers, who cover a wide range of medical needs from pediatrics to surgical care. We also asked several of this year's Top Doctors to share a quotation or anecdote that helps motivate or inspire them to continue practicing medicine at the highest level.
Meet some of the 2021 Top Doctors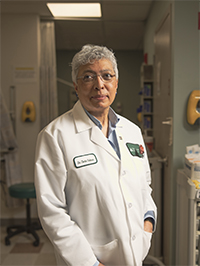 Cherie Holmes, M.D., M.Sc.
Cheshire Medical Center
Dartmouth-Hitchcock Keene
Dr. Holmes appears on our March/April cover
Photo by Jared Charney
Top Doctor Cherie Holmes is a highly credentialed orthopedic surgeon and is the Chief Medical Officer at Cheshire Medical Center/Dartmouth-Hitchcock in Keene, but she received a B.A. in English language and literature from Dartmouth College as the first big milepost of her academic career. She went on to earn her M.D. at Georgetown University School of Medicine and completed her residency in orthopedic surgery at the Harvard Combined Orthopedic Program. She practiced for four years with the US Navy, including seven months in the Persian Gulf during the first Gulf War. We asked her for comments to accompany this list of the best doctors in the Granite State, and some excerpts are included here.
"There are notable joys I've had in practicing orthopedics in a rural area like Keene. Like my family medicine colleagues, I've taken care of whole families from grandparents to children — what a pleasure — and now I'm caring for the children of the children I treated 20-plus years ago.
Social determinants like education, income, food, housing and transportation are amplified in a rural state like ours, through health access, health equity, health knowledge and cost of care. We wrestle with these issues not only in the North Country and the southwest, but similarly in our cities like Manchester, Nashua and Concord. Despite our rural backdrop, the social determinants know no boundaries.
My personal motto is 'Ubuntu.' In English it means 'I am because you are.' It is an African philosophy based on common humanity or, as I understand it, the individual's relationship with family, community and the world around them. I am a Black, female orthopedic surgeon. I am a chief medical officer. I have come to recognize that I am only who I am because of my family, my patients, my staff, my colleagues and my community. I feel like the positivity, help and strength I share and gain from all of them collectively is the greatest gift in my life. I am not particularly special. I am because they are.
At Cheshire, and at Dartmouth-Hitchcock as a system, we have been focusing on provider well-being, in a physical, mental and spiritual sense. [The pandemic] can be a heavy weight on health care professionals. Nonetheless, I see resiliency and acts of giving and kindness every day in our clinics, offices and hospitals. The inauguration poet, Amanda Gorman, said:
The new dawn blooms as we free it.
For there is always light,
if only we're brave enough to see it,
if only we're brave enough to be it.
Our health care professionals and workers bravely provide the light to our patients, our employees and to each other every day."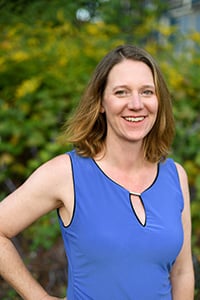 Jennifer Weidner, M.D., F.A.C.O.G.
Obstetrics & Gynecology
Elliot Hospital, Catholic Medical Center
Bedford Commons OB-GYN, PA
Bedford
"As an obstetrician/gynecologist, I have the honor and privilege to take care of women of all ages. This allows me the opportunity to develop long relationships with my patients, and to help them successfully navigate through the many changes women experience in their health through-out their lifetimes. As both a surgeon and a primary care physician of women's health, my job is fulfilling in so many ways. I enjoy the skill and challenge of surgery, the joy of delivering a new life into this world, and the satisfaction of helping women to understand and develop a plan to treat their medical issues. Honestly, I cannot think of a more rewarding career."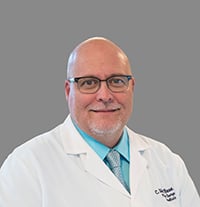 Cecil Wesley Bean, M.D.
Plastic Surgery
Wentworth-Douglass Hospital, Frisbie Memorial Hospital
Wentworth Health Partners Plastic Surgery Specialists
Dover
"My 20-plus years in the United States Army are largely responsible for my dedication to the field of plastic surgery. During the first Gulf War, and later during the Somalia conflict, I saw firsthand the war injuries requiring massive reconstructive efforts. To this day, the restoration of form and function is at the forefront of my practice. I largely focus on reconstruction after cancer, especially breast cancer and head and neck cancer. Plastic surgery continues to be a fulfilling endeavor, and I am greatly appreciative of my patients and the outstanding colleagues. Theodore Roosevelt said it best: 'Far and away the best prize that life has to offer is the chance to work hard at work worth doing.'"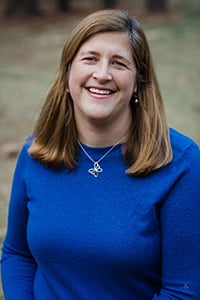 Alexandra DeBlasio Bonesho, M.D.
Pediatrics
Exeter Hospital
Core Physicians, Exeter
"Teamwork matters. Finding common understanding with families and patients is the best way to meet their needs and goals. I am fortunate to work with the Core Pediatric office team and Exeter Hospital pediatricians and specialists to provide top-level care for most problems in our community. Parenting is hard work that sometimes feels unrewarding. Supporting parents raising kids and watching them grow, change and mature together never loses its wonder."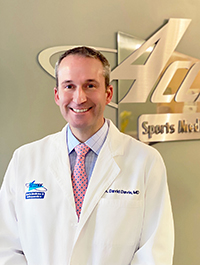 Alexander David Davis, M.D.
Orthopaedic Surgery
Portsmouth Regional Hospital
Access Sports Medicine & Orthopaedics, Portsmouth
"I grew up in a large family, learning construction from my father, which taught me the value of fixing something tangible with my own two hands. Today, as an orthopedic surgeon, it has been a true joy to combine this love of fixing things with my passion for helping people in need. Using nonsurgical interventions, modern technology, and the latest advancements in orthopedic surgery my goal is to help each patient achieve their best possible outcome. It is a tremendously rewarding experience helping patients in their journey toward recovery and one that I accept with immense gratitude and humility."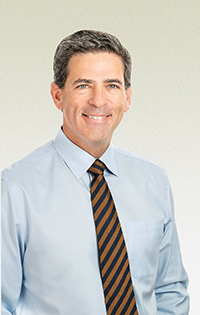 Robert J. Heaps, M.D.
Hand Surgery
BASC, CMC, Elliot, Parkland, St. Joseph, SNHMC, NASC
The New Hampshire Orthopaedic Center
Nashua and Bedford
"We all begin medical school with the goal of helping people, but as the years go on, we can get caught up in our day-to-day routines and lose perspective. It took the recent retirement of a partner to reflect on the difference one can make over an entire career. We had simply discussed how many people had benefited from his decades of service, when it hit me. My days are suddenly adding up to decades and, when you begin to reflect, it can be staggering. I am grateful to be part of this profession and to have the opportunity help people every day."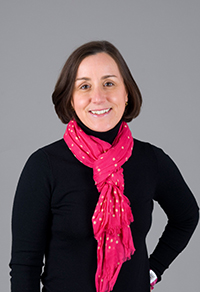 Jeanna Walsh, M.D.
Hematology
Concord Hospital
New Hampshire Oncology-Hematology, PA
Concord
"I am truly guided in my work as an oncologist by my patients. I strive to get to know them as people, and to learn from them as I care for them. This allows me to tailor my treatment and care to each individual, and as such to help them achieve their goals. Working as an oncologist is a never-ending process of discovery on both the human and scientific levels. It is a privilege to work in this evolving field."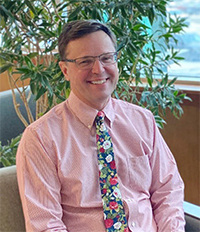 Christopher M. Weinmann M.D., F.A.C.S.
Surgery
Lakes Region General Hospital
Lakes Region Surgical Associates
Laconia
"I have been a general surgeon at LRGHealthcare for the last 21 years. Working in a small community hospital allows me to practice the full scope of general surgery. Taking a patient through the process of diagnosis, surgery, and postoperative care has been a rewarding experience. I understand that what might seem obvious or routine to a physician is often a new and unknown situation for a patient and their family. I hope I have been a calming voice for those patients I have had the privilege of helping over the years."
Top Doctors: Reflections on 2020
For the medical profession around the world, this has been an unprecedented year. New Hampshire Magazine reached out to three of our state's Top Docs for their reflections on 2020. Their answers beautifully reflect the conviction, passion, and the hope with which they and their colleagues faced that challenge. They demonstrate the transformative power of medicine to not just patch things up, but to make them whole.
Webinar
In this video, two experts on that choice (and doctors themselves!) weigh in on the challenge and opportunity of picking the right doctor, and offer tips and guidelines for that crucial decision.
Free e-Book
Enjoy this complementary eBook with guidance on choosing the right doctor – and New Hampshire Magazine's list of more than 400 Top Docs in the state.
ABOUT CASTLE CONNOLLY AND THE SELECTION PROCESS
Castle Connolly Top Doctors is a healthcare research company and the official source for Top Doctors for the past 25 years. Castle Connolly's established nomination survey, research, screening and selection process, under the direction of an M.D., involves many hundreds of thousands of physicians, as well as academic medical centers, specialty hospitals and regional and community hospitals all across the nation.
The online nominations process — located at www.castleconnolly.com/nominations — is open to all licensed physicians in America who are able to nominate physicians in any medical specialty and in any part of the country, as well as indicate whether the nominated physicians is, in their opinion, among the best in their region in their medical specialty or among the best in the nation in their medical specialty. Once nominated, Castle Connolly's physician-led team of researchers follows a rigorous screening process to select top doctors on both the national and regional levels.
Careful screening of doctors' educational and professional experience is essential before final selection is made among those physicians most highly regarded by their peers. The result — we identify the top doctors in America and provide you, the consumer, with detailed information about their education, training and special expertise in our paperback guides, national and regional magazine "Top Doctors" features and online directories.
Doctors do not and cannot pay to be selected and profiled as Castle Connolly Top Doctors.
Physicians selected for inclusion in this magazine's "Top Doctors" feature also appear online at castleconnolly.com, or in conjunction with other Castle Connolly Top Doctors databases online on other sites and/or in print.
Castle Connolly was acquired by Everyday Health Group (EHG), one of the world's most prominent digital healthcare companies, in late 2018. EHG, a recognized leader in patient and provider education, attracts an engaged audience of over 53 million health consumers and over 780,000 US practicing physicians and clinicians to its premier health and wellness websites. EHG combines social listening data and analytics expertise to deliver highly personalized healthcare consumer content and effective patient engagement solutions. EHG's vision is to drive better clinical and health outcomes through decision-making informed by highly relevant data and analytics. Healthcare professionals and consumers are empowered with trusted content and services through the Everyday Health Group's flagship brands including Everyday Health®, What to Expect®, MedPage Today®, Health eCareers®, PRIME® Education and our exclusive partnership with MayoClinic.org® and The Mayo Clinic Diet.® Everyday Health Group is a division of J2 Global Inc. (NASDAQ: JCOM), and is headquartered in New York City.
2019 Top Doctors Reception Photos
New Hampshire Business News