Drink and Learn at the American Independence Museum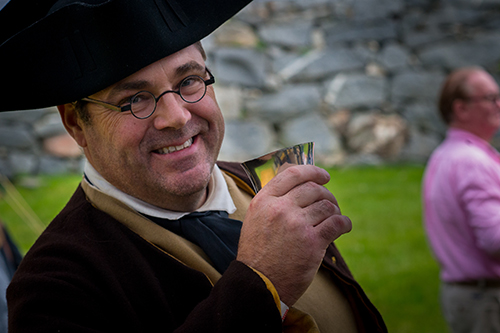 Early one morning in 1789, President George Washington stopped by the Folsom Tavern in Exeter, New Hampshire, to enjoy a light meal served by the Folsom family themselves. Many notable events have happened in the tavern's 240-year history and it has been repurposed many times. Today the space — refurbished to its original tavern motif — serves as a historic space for events at Exeter's American Independence Museum.
One of those events is the popular "Beer for History" series. The fourth annual series kicks off in late September with Stowe, Vermont's von Trapp Brewing and tasting events continue into November with offerings from North Hampton's Throwback Brewery, Tilton Brothers Brewing of Hampton and more. Each event will include games, music, food, history and, of course, beer.
"This event is perfect for folks who simply love a good beer," says Emma Bray, museum executive director. "It's also fun for history lovers, as we've worked unique history programming into the event in creative and fun ways." Visit independencemuseum.org/beer-for-history for tickets ($5 for members and $20 for not-yet-members) and more information.
The Folsom Tavern (c.1775) is located at 164 Water Street in Exeter, NH – directly across from scenic Swasey Parkway.
2019 Beer for History lineup (all events taken place from 6-8 p.m.)
Thursday, September 26
von Trapp Brewing
Thursday, October 10
Throwback Brewery
Thursday, October 24
Sea Dog Brewing
Thursday, November 7
Tilton Brothers Brewing
Thursday, November 21
Bad Labs