9 Not-To-Miss Outdoor Events Happening in August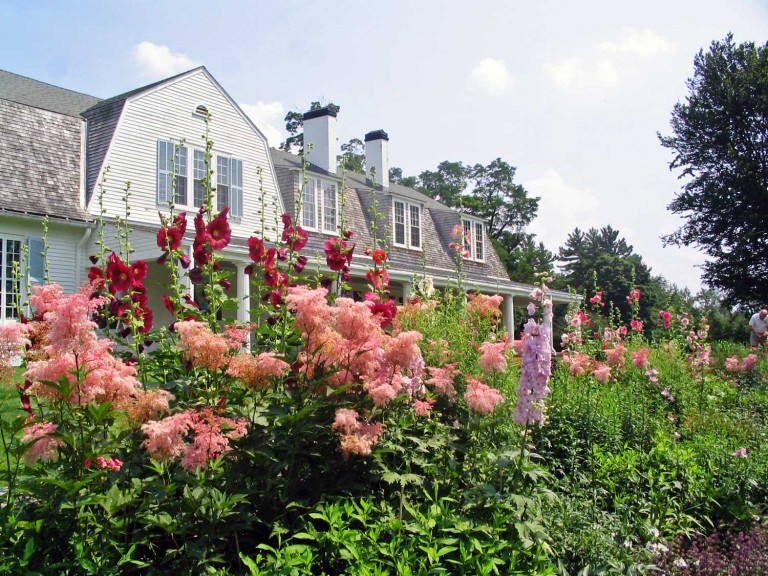 Get some much-needed fresh air and treat yourself to a summer day outside with events ranging from craft fairs to farmers markets to live music.
Market Month Festival
August 1-31, Concord
Although the traditional Market Days Festival in June was canceled, there's still reason to celebrate because August is now Market Month in downtown Concord. All the fun of the ultimate three-day summer festival is now spread out over the month of August. Enjoy music, live performances, shopping and more.
intownconcord.com
---
Tuesdays on the Terrace
Tuesdays August 4-28, Portsmouth
If you're looking for a splendid way to spend a Tuesday evening, then head to Strawbery Banke Museum for the popular Tuesdays on the Terrace. Bring a lawn chair or blanket and enjoy local artists performing acoustic music with the summer splendor of Puddle Dock as a backdrop. Make sure you arrive early, so you can explore the beautiful gardens and grounds of the Museum.
strawberybanke.org
---
Milford Farmers Market
Saturdays in August through October 10, Milford
This is the 42nd outdoor market, and it's the biggest one yet with more than 19 vendors. Shop from seasonal vegetables and fruit, meats, grass-fed beef, pork, lamb, poultry (chicken and duck), fresh fish, eggs, milk, local craft beer, baked goods, CBD products, a variety of skin care products, baking mixes, spices and more. Make sure you check out their website for safety protocols before you go.
milfordnhfarmersmarket.com
---
The Tupelo Drive-In Experience: The Laurel Canyon Band
August 8-9, Derry
The Tupelo Drive-In Music Hall is hosting a series of socially distanced drive-in concerts, where you can sit in your car and listen to the show broadcast through the Derry FM station. Since every other parking spot will be empty, you can also bring a lawn chair and sit in the empty spot next to the driver's side while you listen to the band or artist who will be playing on the riser. Concertgoers can also enjoy food delivered to their car by golf cart if it is ordered ahead of time, or they can hang out at the outdoor dining tent. The weekend of August 8-9, enjoy music from the acoustic Crosby, Stills, Nash & Young tribute group — The Laurel Canyon Band.
tupelomusichall.com
---
Hay Day
August 9, Newbury
Grab the family for a fun-filled day for all ages with old-fashioned games, music, children's art projects, scavenger hunt, visit with animals, face painting and more. Guests can explore nature trails, create a fairy house in the Fairy Village, discover the outdoor sculpture exhibit and other art and history exhibits in the Main House. Don't forget to bring a picnic lunch or sit a spell on the veranda.
thefells.org
---
Guster to Perform First (and Second) Ever Drive-In Concert
August 15, Swanzey

Guster announced they will be performing their first ever drive-in concerts on Saturday, August 15, with performances at 3 p.m. and 8 p.m. The pair of shows is part of the Drive-In Live concert series at the Cheshire Fairgrounds in Swanzey. Tickets are on sale now, and are $149-$169.
---
Mt. Washington Valley August Craft Fair
August 22-23, North Conway
This free fair features over 90 exhibitors displaying their fine jewelry, primitive crafts, country and contemporary décor, functional and decorative pottery, gourmet foods, glass art, fine art, textile arts, quilts, wood-turned crafts, furniture and more. There will also be live music to enjoy while you are walking around (socially distanced, of course).
joycescraftshows.com
---
Music Night at Castle in the Clouds
August 25, Moultonborough
Grab your friends and family and head to Castle in the Clouds for dinner and live music as you watch the sunset over Lake Winnipesaukee from the outdoor terrace. There are a number of Music Nights in August, but on August 25, you can also enjoy a night of stargazing with the NH Astronomical Society.
castleintheclouds.org
---
Sunrise Drive, Gorham
August 30
Don't let a summer go by without taking a trip to the summit of Mount Washington. On Sunday, August 30, guests are invited to arrive at the Auto Road at 4:30 a.m. and take a sunrise trek to the summit. Although you will technically be inside your car most of the time, you can roll the windows down to make this a pseudo-al fresco event (plus, we know you'll get out at the top for photos). Please note that the State Park building at the summit will be closed.
mt-washington.com