Getting Back in the Game
For many, like Charlie Sherman, early retirement has led to unretiring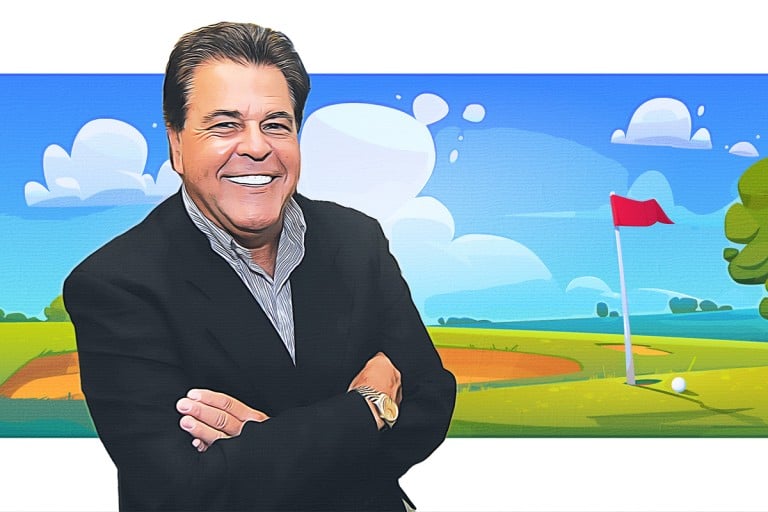 Just like seven-time Super Bowl winning quarterback Tom Brady, many of those who recently retired are finding that relief has turned to regret, so they're boomeranging back to work.
During what is known as "The Great Resignation," when millions of workers quit their jobs due to the onset of the Covid pandemic, there was a rush among the senior set to call it quits on a career. Economists with the investment firm Goldman Sachs estimate that two-thirds of those who stopped working over the last two years were 55-plus, and a high percentage of them put in their papers for an early retirement they previously hadn't planned.
Now, with vaccines widely available and the pandemic shifting into an endemic, there is far less concern among this vulnerable population about getting seriously sick. So these days, the trend for baby boomers is "The Great Reversal."
By this spring, the proportion of retirees returning to the workforce had climbed to 3%, which is the highest percentage since back in March 2020, according to federal labor statistics.
But why?
It's because their dreams of a wonderful retirement didn't materialize into reality. The reasons vary, though usually it's because of a shortfall in finances, the lack of intellectual stimulation, the loss of co-worker camaraderie, the loss of daily structure, the loss of identity, the loss of a sense of purpose or simply boredom. For most, it's a combination of those factors.
"Once I retired, I said, 'It's time. I'm ready for retirement. This should be good.' But after only a few months, I was going out of my mind. Then I said, 'This is brutal,'" says award-winning radio and television news anchor and reporter Charlie Sherman, who is one of the best-known broadcasters in New Hampshire and New England. "I went back to work out of sheer boredom."
Sherman worked at a radio station on the Seacoast before transitioning into television, where he spent 14 years as a sportscaster at WMUR-TV and another three years as the main news anchor at WNDS-TV. For the next seven years, he hosted the popular morning talk and news program, "The Charlie Sherman Show," on WGIR-AM radio, and then he was the weekend news anchor on the dominant radio station in the Boston media market, WBZ-AM.
When Covid hit and the vaccines had yet to be made available, working in Boston was no longer an option.
"I was commuting up from Florida to do the WBZ gig, so flying back and forth during the pandemic was not a good idea," says Sherman, who maintains residences in New Hampshire and Florida. "So I reluctantly retired for good. Or so I thought. Having worked at something since my paper route at age 11, I was suddenly without employment. I was bored stiff. Fast-forward to last year. With all my shots and the pandemic finally winding down a bit, I knew I had to do something."
But like so many seniors, Sherman, who also spent several years as the executive director of the New Horizons homeless shelter, soup kitchen and food pantry in Manchester, found that even though he has the experience, the résumé and the talent, things would be decidedly different this time around.
"I love the TV business, but no one is looking to hire an overweight, balding senior citizen. I inquired about a part-time radio gig, but pretty much everything is satellite or voice-tracking," he says.
A survey done by resumebuilder.com finds that 40% of those 55-plus who want to work again have considered switching careers or jobs, either by choice or by necessity. The availability of part-time work, remote work and flexible hours in the current labor market make those attractive and viable options.
"I told my wife, Michelle, that I've got to find something to do, something that I don't look at like a job. There are two golf courses in the community where we live, so I walked down to the clubhouse, which is one mile from my house. I went into the pro shop and said, 'I'm looking for a job,'" Sherman says. "I turned down the offer of a full-time job, then they called the next day and offered me part-time work as a starter and ranger. My only question was, 'How soon can I start?'"
Sherman, who was a vice president at Indian Head Bank before transitioning into broadcasting, says he gets paid $10 per hour and all the free golf he wants.
"The money wasn't going to make me rich, and I don't play a lot of golf, but it was something to do. I accepted, and the job is a lot of fun. I'm like the official greeter of the golf course. I meet a lot of interesting people and have interesting conversations. I'm outdoors in the sunshine, and even though I'm not much of a hacker, I am working in the sports field," he says.
Of all the incentives to go back to work, perhaps none is more important than staying connected to others and staying in the game of life.
"It gets me out of the house, and it gives me a purpose," says Sherman, who is now embarking on his fifth career. "That was the worst part of it," he adds. "I began to feel like I had no purpose, especially after being so active and working all my life. Before I took this job down here, I started to question what my relevancy was. Now I'm having so much fun."
Unretiring Tips
Maybe you retired but find you're dissatisfied, or it isn't financially feasible, and now you want to go back to work. Here are a few tips how to make that U-turn, or if you should.
Decide if you still have the drive, determination, and physical and mental abilities to succeed in the job.
Determine if full-time, part-time or working as an independent contractor is best.
Understand the impact on your taxes and how this will affect your Social Security, pensions and other benefits.
Evaluate if your competencies and skills, especially regarding technology, are up to date. If not, know what it will take and how much time you'll need to ramp up.
Don't market yourself to employers as a regretful retiree. Instead, key on your qualifications, experience and passion for the job.
Expand your network and build relationships.
Know your deal-breakers.
Most important, be certain this is what you really want.