"Interlude: Gallery Works"
When:
2020-03-26T00:00:00-04:00
2020-03-27T00:00:00-04:00
Where:
Art 3 Gallery
44 W Brook St
Manchester, NH 03101
USA

Contact:
Art 3 Gallery
(603) 668-6650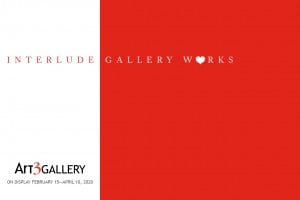 Art 3 Gallery's interim exhibit of 2020 titled "Interlude: Gallery Works" will open on Friday, February 14. An interlude is defined as a pause or break from normal activities. Art 3 Gallery is using this time between formal exhibits to showcase gallery works including favorite pieces and hidden gems.
We have selected works from over 70 artists to adorn the walls and surfaces. Paintings in oil, acrylic, pastel and watercolor run the gamut from traditional to contemporary, landscape to figural to abstract. Wall reliefs and sculpture in wood, metal and ceramic are on display as well as glass, textile and jewelry.
Comments
comments