Ghost Light
When:
January 24, 2020 @ 8:00 pm
2020-01-24T20:00:00-05:00
2020-01-24T20:15:00-05:00
Where:
The Bank of New Hampshire Stage
16 S Main St
Concord, NH 03301
USA

Cost:
$20 GA standing, $22 at the door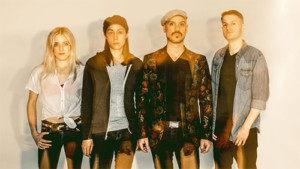 Ghost Light's debut album, "Best Kept Secrets," functions much like the band itself, drawing beauty and strength from both its complementary pairings and its unexpected juxtapositions. Formed in 2017, the group brings together guitarists/singers Tom Hamilton and Raina Mullen, pianist Holly Bowling, and drummer Scotty Zwang. Their album transcends the sonic contributions and background of any single member to form a collection that's at once gritty and refined, sprawling and restrained, straightforward and psychedelic.
The group's live shows are a far looser affair, with tracks frequently blossoming into extended improvs dictated by the emotional temperature of the room on any given night. Songs turn into wordless conversations between all five members, a tide-like give-and-take that makes each show wholly engrossing and utterly unique.
The café and bar open at 6 p.m., doors open at 7 p.m. and the show starts at 8 p.m.
Comments
comments