8th Annual Soup, Chili and Chowder Cook-off
When:
2020-02-03T00:00:00-05:00
2020-02-04T00:00:00-05:00
Where:
Epsom Central School
282 Black Hall Rd
Epsom, NH 03234
USA

Cost:
$8 Adults $6 Children 10 and under
Contact:
Stephanie Colvin
6037369331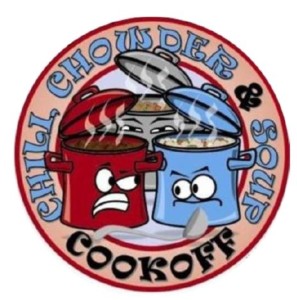 Think you make the best soup, chili or chowder in Epsom? It's time to prove it! Announcing Epsom Central School's 8th Annual Soup/Chili/Chowder Cook-off, where you can compete for the title of Best Soup in Epsom.
HERE'S HOW IT WORKS
Soup lovers from Epsom will attend the event at Epsom Central School in the gymnasium from 5-7 p.m. At the end of the evening, winners from each of three categories will be announced and will receive a coveted Souper Bowl trophy. First place will also receive a $50 Visa gift card. Second place and third place will receive a trophy. Ribbons will be awarded to two People's Choice recipients from each category.
ADMISSION
$8 Adults: sample-size cups of any 10 entered soups/chilis/chowders plus cornbread.
$6 Children (10 years and under): sample-size cup of any five soups/chilis/chowders plus cornbread.
Tickets will be sold at the door while supplies last.
NO ENTRY FEE
Fill out the entry form and return it to Epsom Central School, 282 Black Hall Rd., Epsom, NH 03234, prior to Friday, January 24. Your entry of 1 gallon (a full-size crock pot) of your fully prepared soup/chili/chowder with listed ingredients will be on display for sampling from 5-7 p.m. Entry form can be found on our website at http://bit.ly/2020CookOffEntry.
PROCEEDS
All proceeds will go to the Epsom Central School Student Activities, helping with field trips, student clothing needs, etc.
Comments
comments